news
Speaking at the ceremony, Deputy Foreign Minister Nguyen Van Tho said this is an opportunity for Vietnam to advertise itself. He said that through this contest, the world will know more about Vietnam. He called for all Vietnamese people to do their part and vote.
At the ceremony, a 6-litre Hennessy Mathusalem bottle was auctioned off. The $25,000 proceeds were then presented to the Halong Bay Management Board.

Read more...

TTO - After nearly one month launching the voting, the organizor NewOpenWorld has received more than 1 million votes. Halong Bay belongs to the group with the most votes.

Read more...

A seminar on Vietnam-Japan tourism cooperation was held in Nha Trang City of southern Khanh Hoa Province on February 27

The seminar, co-organised by the Vietnam National Administration of Tourism (VNAT), the Vietnam Airlines (VA) and the Japan Association of Travel Agents (JATA), aims at building an action plan and discusses a tourism development programme to bring visitors to the two countries this year.

Read more...
About us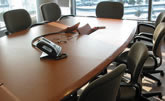 Vyta Tours has been in operation since the late 1980's, when Vietnam had just opened the doors to the world.
We're an international tour operator licensed by Vietnam National Administration of Tourism (License number : 0205/2003/TCDL-GPLHQT)...Read more
Customers' Feedback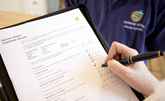 Vietnam Map
Visit Counter






| | | |
| --- | --- | --- |
| | Today | 42 |
| | Yesterday | 69 |
| | This Week | 42 |
| | This Month | 2542 |
TOURS

Classic Tour
PROGRAM 10: Hanoi - halong - sapa - hue - danang - hoian - nhatrang - saigon - cuchi - caoda i- mekong...
Details >>

Motorcycle Tour
Program 1:Saigon - buonmethuoc - pleiku - kontum - quangngai - quinho - nhatrang
Details >>

Birdwatching Tour
Route: Hanoi-sapa - tamdao - fansipan - dalat - saigon.
Details >>

Indochina Tour
Program 2: VIETNAM - LAOS
Time is enough for you to enjoy the most exotic sites in two national capitals
Details >>
HOTELS

HANOI
Melia hanoi hotel
Hanoi Melia Hotel is located right in the centre of Hanoi's business
Details >>

NHATRANG
Sunrise nhatrang beach hotel
Combining the mystical culture and its famous hospitality service
Details >>

SAIGON
Rex hotel
Rex Hotel is ideally located in the center heart of Ho Chi Minh city.
Details >>

HOIAN
Palm garden beach resort
Opening on 30 March 2005, Golden Sand Resort is the only one...
Details >>
DESTINATIONS

HANOI
A tour in HANOI is to steep yourself in history, tradition...
Details >>

HALONG
Halong Bay attracts approximately 90% of the tourists who come to Vietnam...
Details >>

HOIAN
Hoi An town is small and peaceful, the kind of place where you may get stuck for a few days..
Details >>

SAIGON
Saigon, officially re-named Ho Chi Minh City is a thriving metropolis with an unavoidable western flavor
Details >>